Press kit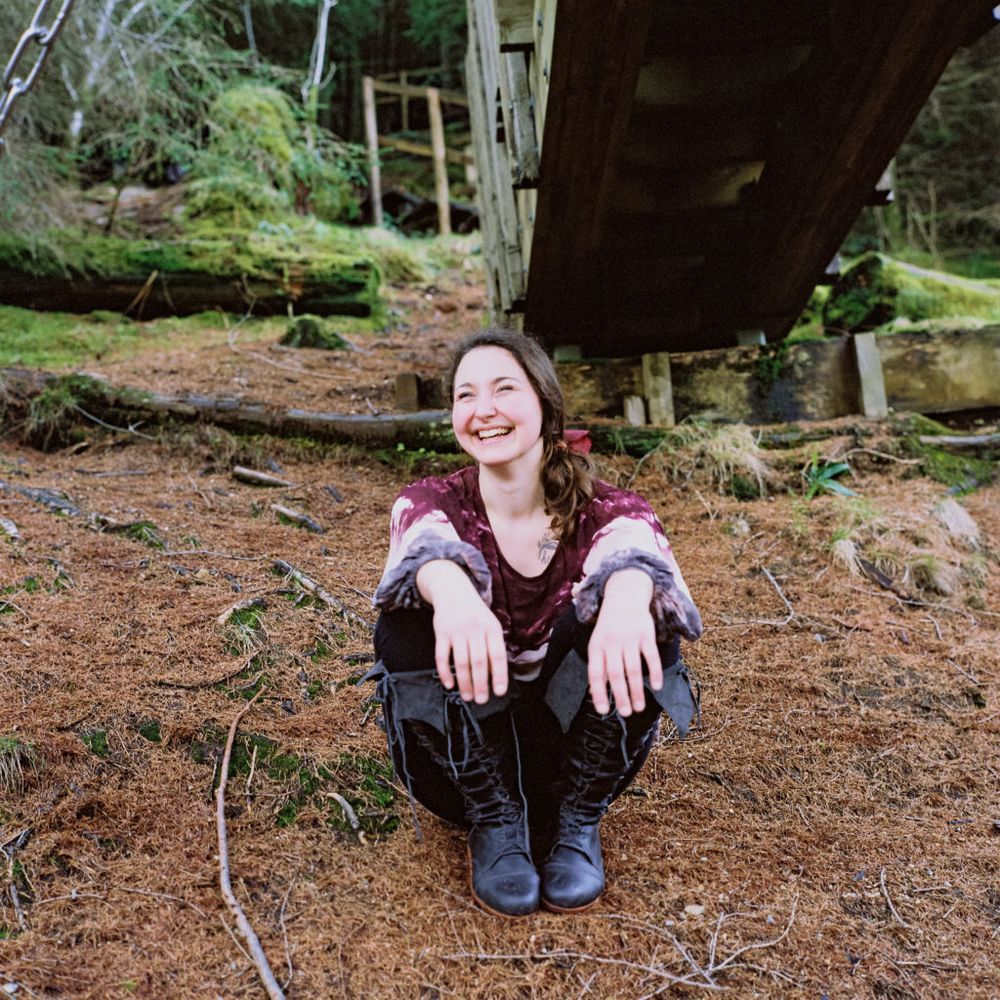 R u b y a n n - gem + I
recent press
RECENT PRESS - RubyAnn is a singer/songwriter, and plays the piano, accordion, and guitar. She began studying music and writing songs at an early age in South Dakota, USA, and continued her studies in Scotland. She finds inspiration in nature and humourous social situations, and has written commissions for weddings and the stage, including an award-winning work for piano. She is currently collaborating with artists such as Tar Honey, Drummer Dave and Ben Price. 
RECENT PRESS - RubyAnn returns to the microphone as Gem and I after a six-year retreat, mysteriously citing disappearance as a need for "fresh material, the exes I had weren't good enough in the shower." Her long-awaited LP 'Direction,' reasserts her precision as an arranger with "Stars Fade;" both a chilling plea from a heart scarred by a drug abuser, and a seamlessly successful collation of The Eagles and Ella Fitzgerald. A skillful transformation of "Leaving on a Jet Plane" is followed by a nod to her classical history in a tender rendition of Karl Jenkins, interpreted for accordion, an instrument frequently taking a prominent, albeit sensitive seat in the spotlight.
"Why the accordion?" we asked in a recent interview.
"Ego boost," she answered promptly. "Most people dream of the day they can put their arms around something and make it moan and scream. Playing the accordion, well, that's everyday life for me."
The seductive, intuitive album is appropriately dedicated to "ex lovers, etc." Her electric opening track, "Slow Burn," builds with collaborative prowess with co-writer Tar Honey, with harmonies echoed throughout the playlist. The impeccably delicate lyrics of "Moonlight" caught us unprepared on the Kleenex front, and "One More Thing''s ska-influenced rebellious humor left us wondering if any social norms are safe under her pen. "My Mother's Mother's Piano" contains gentle gratitude to her family's musical tradition, and is followed by her contagious performance of "Equilibrium."
The driving rhythm of "Me and My Guitar" makes cryptic reference to the musician's calloused upbringing in the rural wheat fields of South Dakota and early trauma. After experiencing the death of her father, Gem and I's younger self began crafting lyrics, writing for the stage and commissioned wedding pieces, and composing piano solos, including an award-winning composition for piano duet. Working with limited resources, she developed her nature-inspired melodic vocabulary nothing less than evident in single-release track "Valkyrie." Her exit from public performance in 2013 afforded her ample opportunity to hone her developing stage presence by gathering influences from Filipino dancers, Guatemalan slang, and the rhythms of Scotland's west coast.
We asked the elusive songstress about the music course she's rumoured to have undertaken at the University of the Highlands and Islands, and if she recommends the education. Her face lit up with a quirky grin. "Would I recommend Navy Seal training for someone wanting to learn to swim?"
"It's been great, and terrifying," she continued. "Scotland loves, and I mean loves their musicians, and I'm surrounded by a community where it's rare that someone in the room doesn't play or sing at all. I swear reels and marches are imprinted on their neurons during cellular meiosis, and here I'm studying under multi-instrumentalist professionals who have albums, solo careers, and decades of experience under their guitar and accordion straps. This is industry embroiled with culture and dedication, and the quality around me will either demoralize my hopes or energize me for the work ahead. I'm game, and I'm just getting started."
With a performance like this, we hope she is.